FREE GIFT FOR ORDERS OVER $100!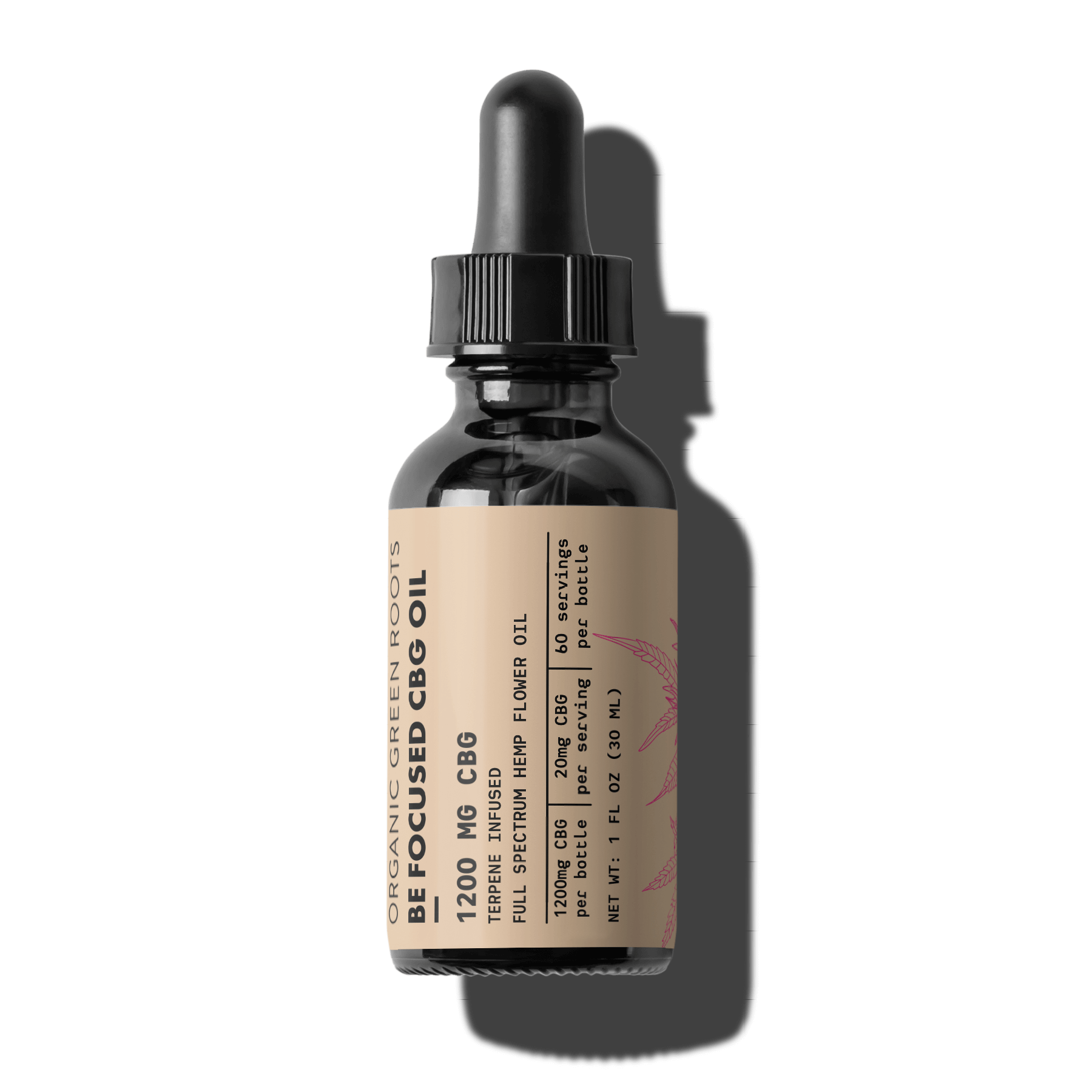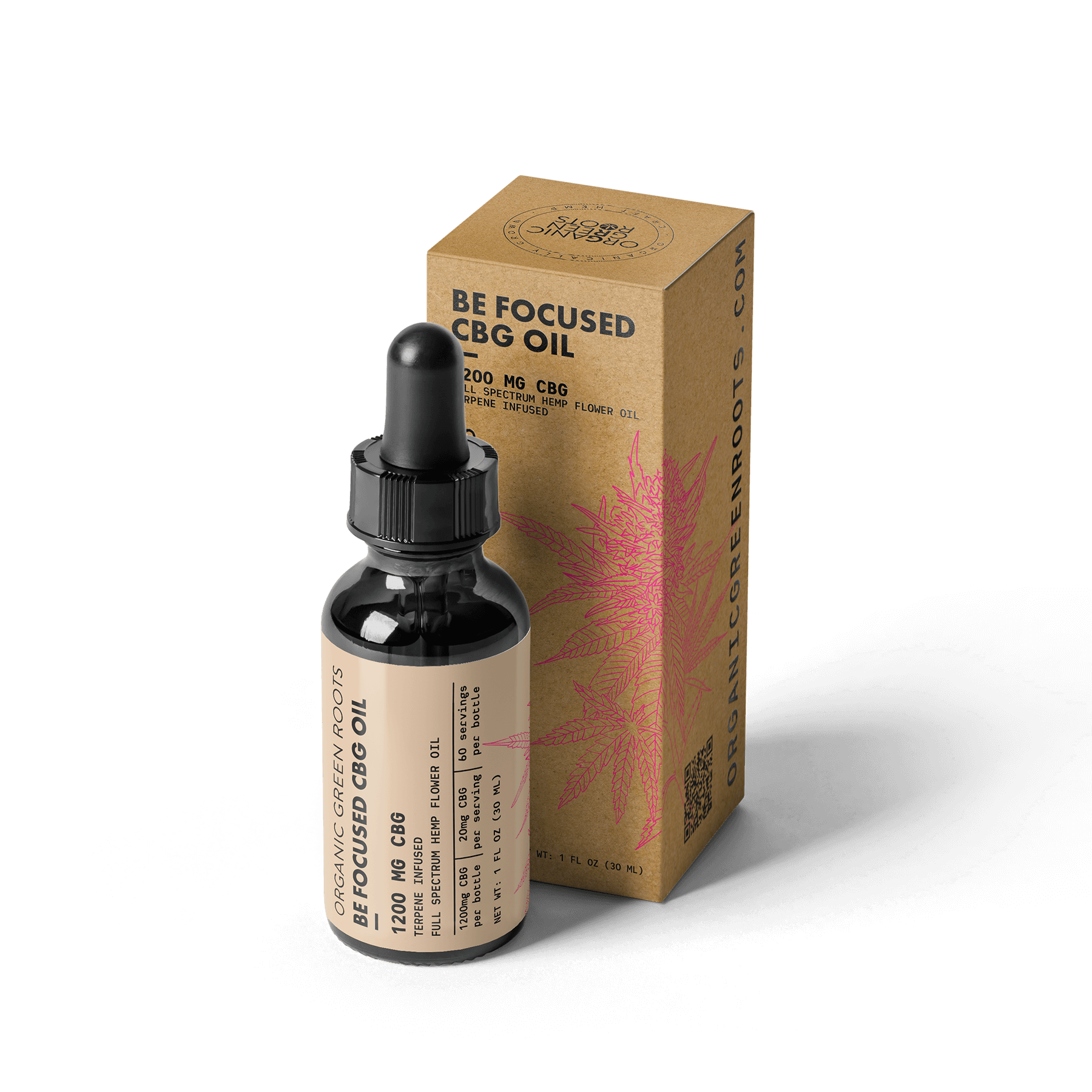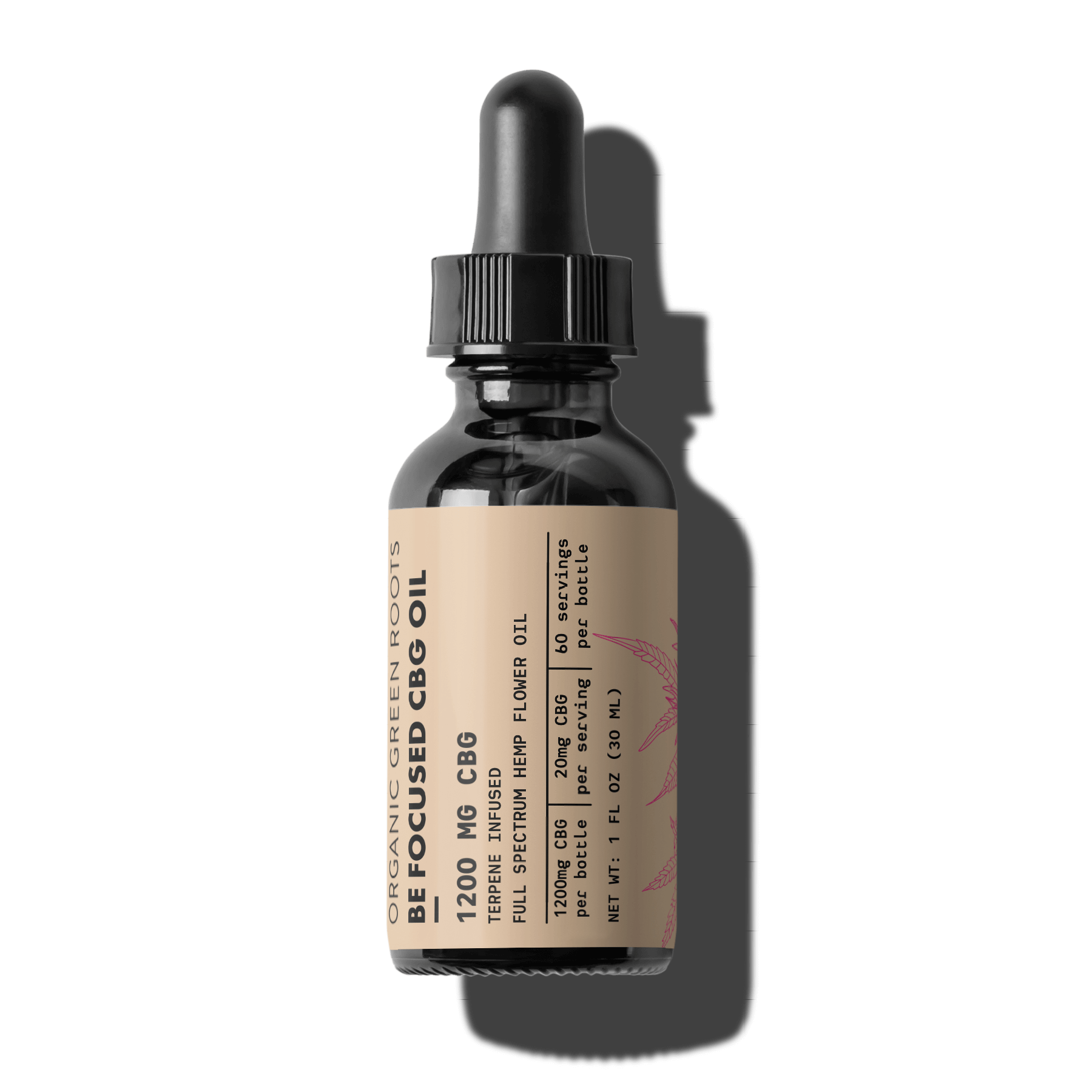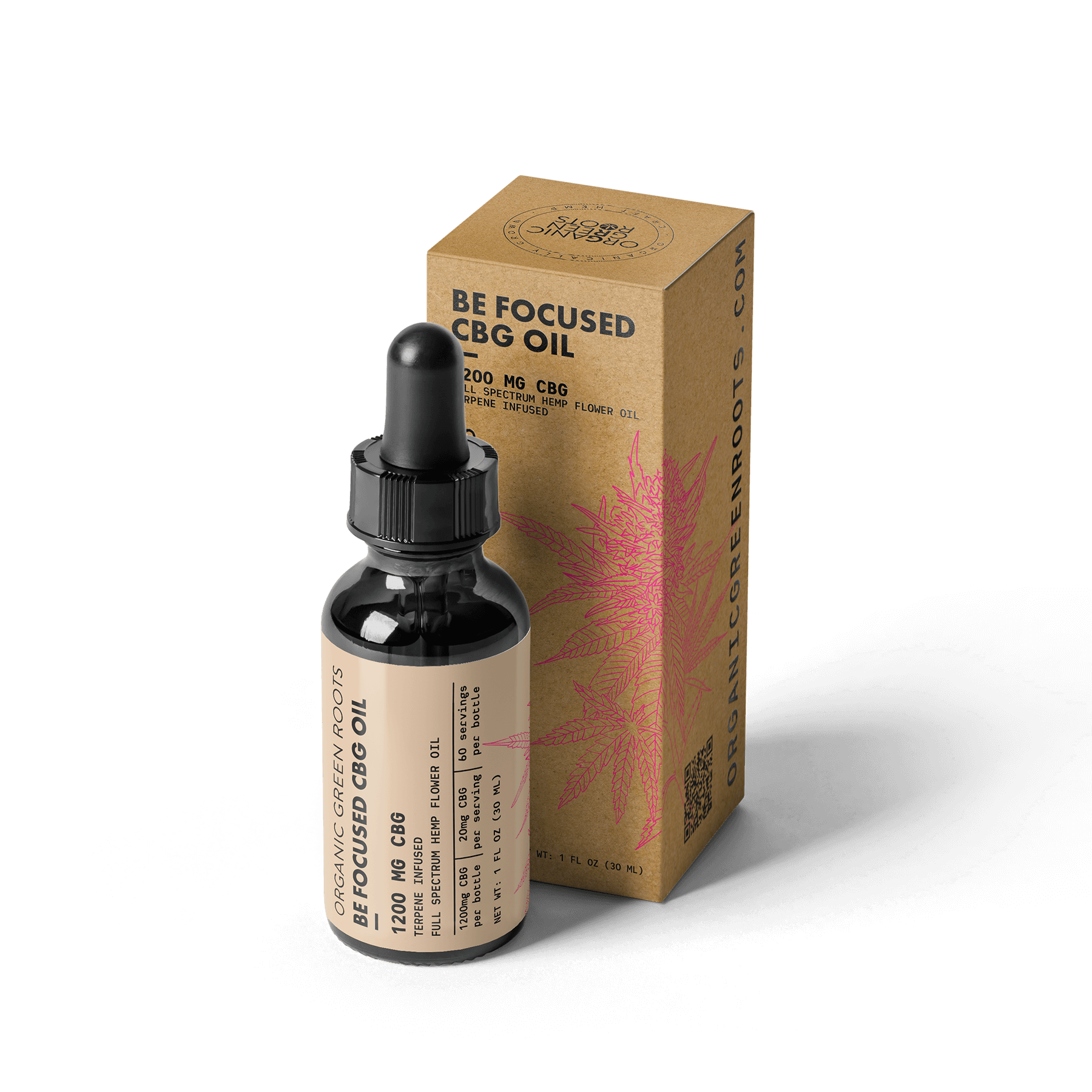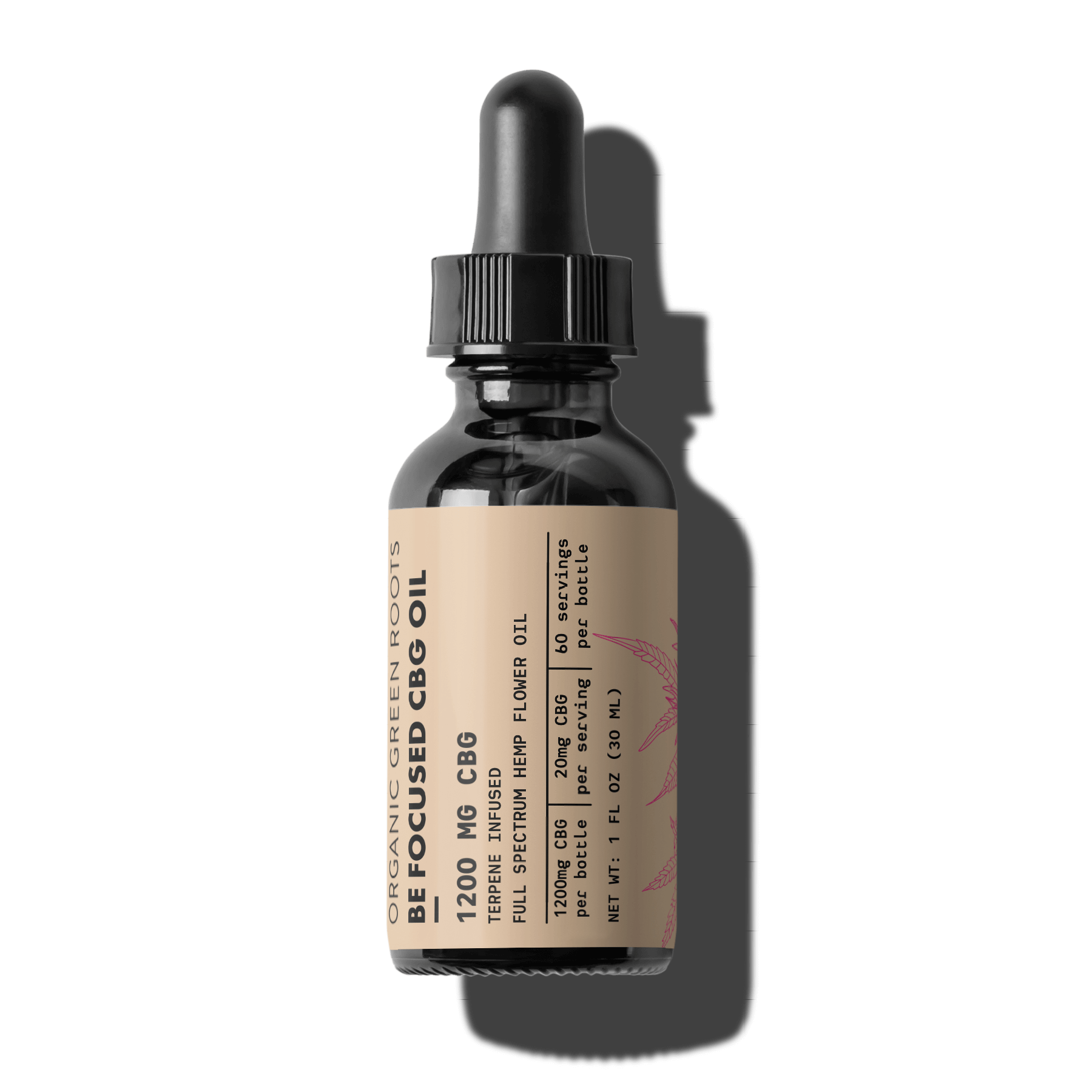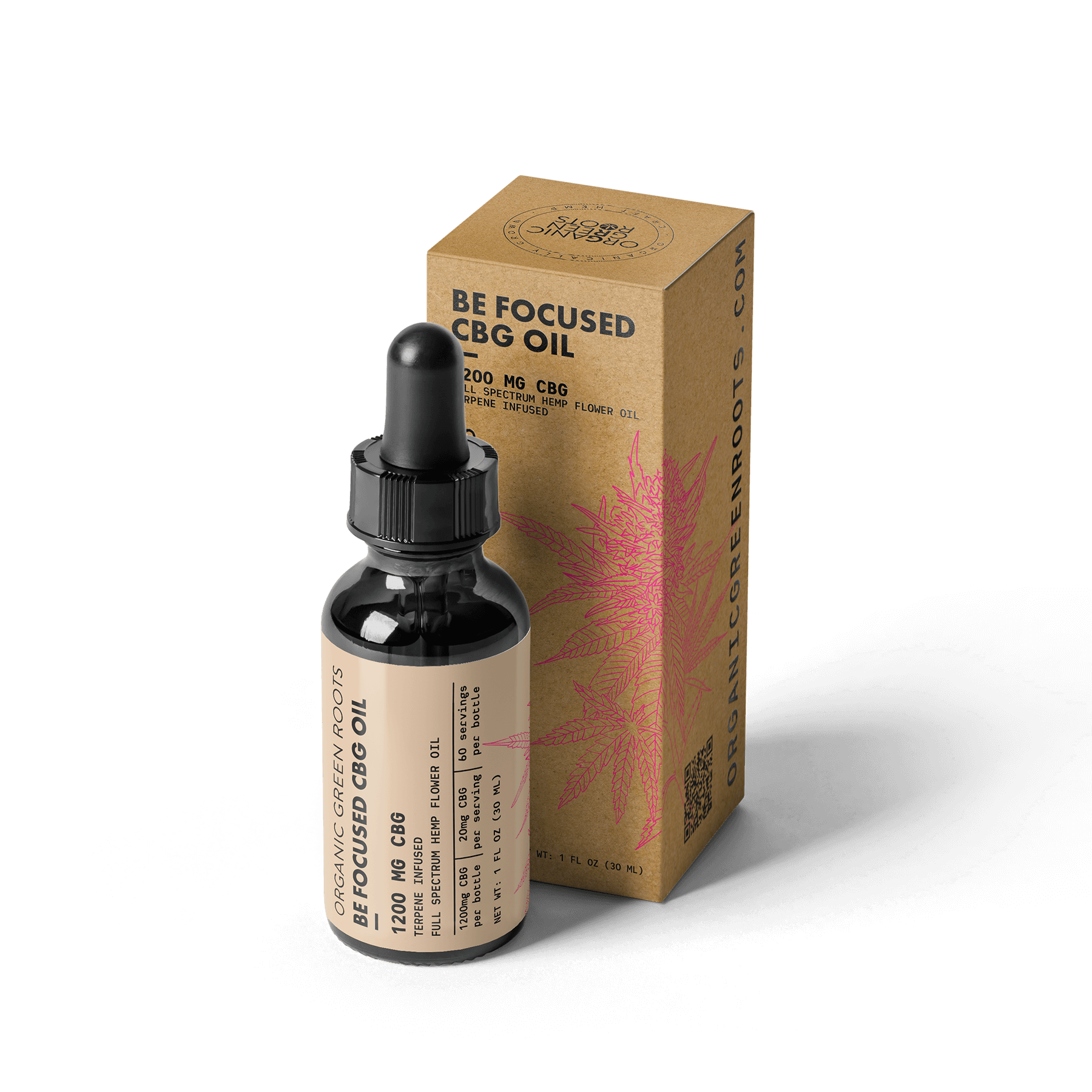 Be Focused CBG Oil
A full spectrum hemp flower oil with 1200 mg of CBG and targeted botanical terpenes. Each drop works to naturally center an overactive mind and sharpen mental clarity. Within 30-60 minutes you may notice beneficial effects such as improved focus, more organized thinking, reduced anxiety and a sense of ease.
+Made with full spectrum CBG hemp flower extract
+Feel alert and centered, yet relaxed
+60 servings per bottle
I feel
Focused & Productive
---
Key Cannabinoids
1200 mg CBG
---
Aroma/Flavor Profile
This is a pure hemp flower oil with natural terpenes. The taste is naturally herbaceous, floral and slightly spicy.
---
Potential Effects/Benefits
Improved focus, reduced anxiety, increase in mental energy.
---
Best Used For
Daytime focus
---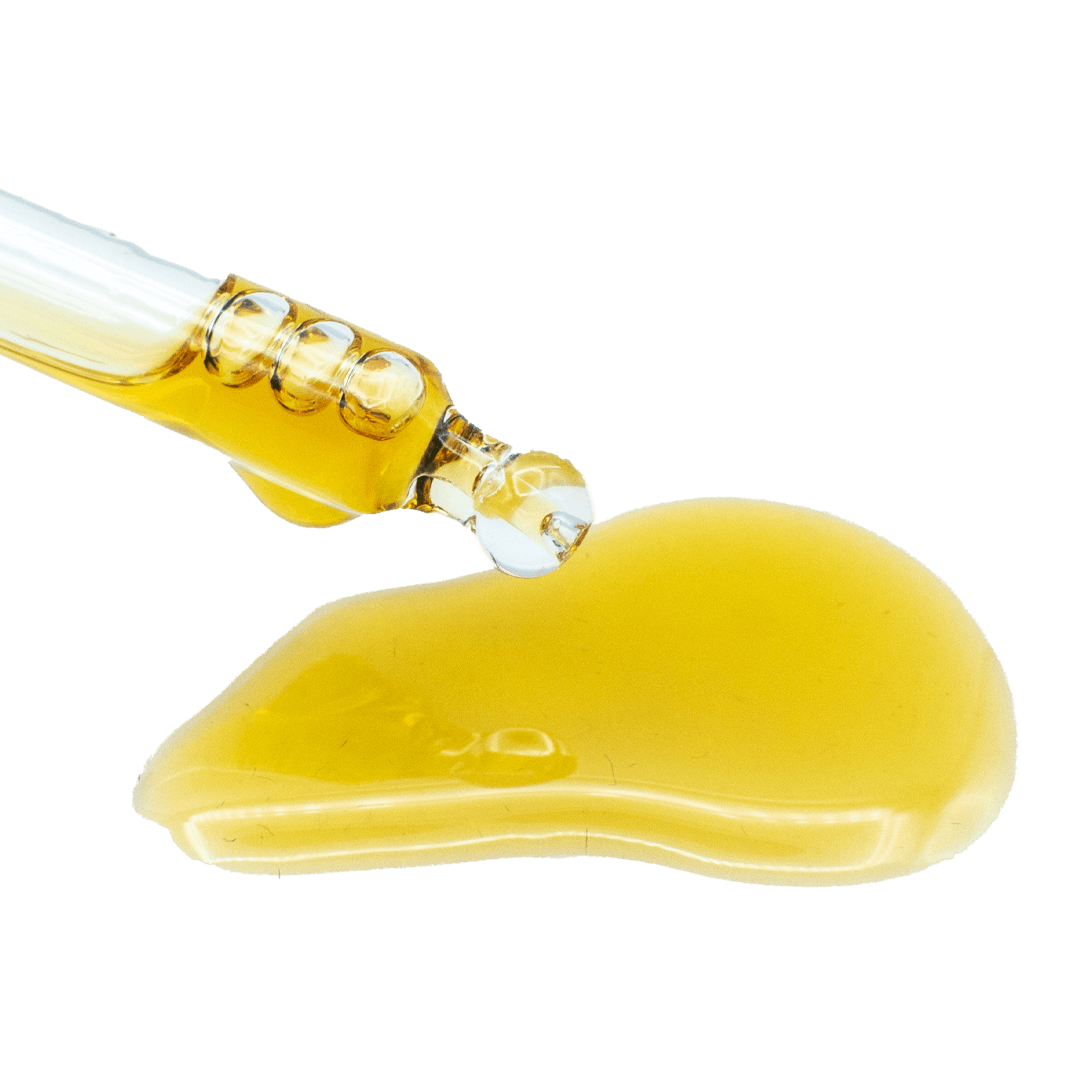 Tinctures
Only a Few Drops Needed
Drop 1/2 ml under tongue and hold for 30 seconds before swallowing.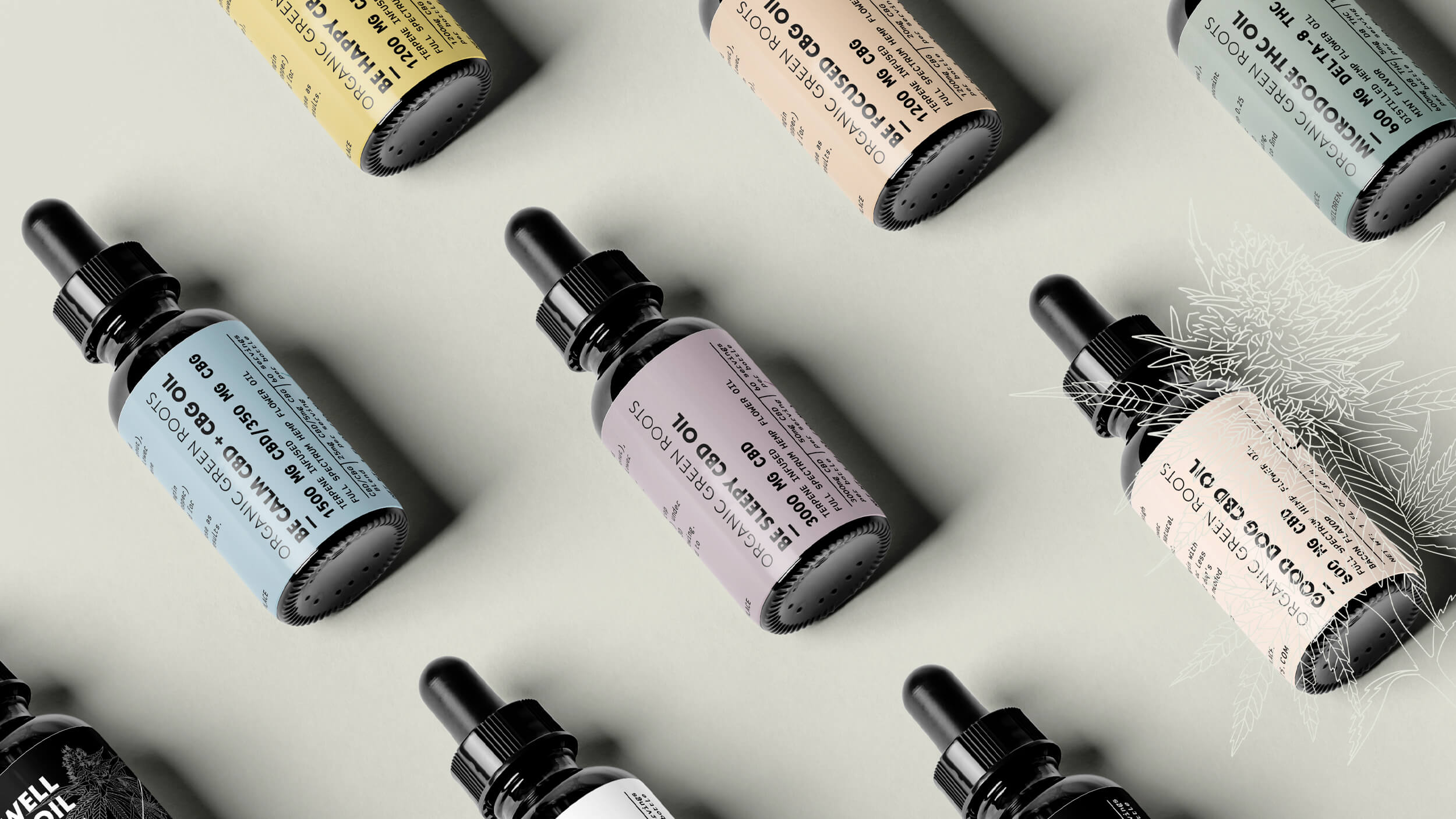 FIND YOUR FORMULA
We've developed a collection of unique formulas to help you find the perfect solution for your needs. Our botanical therapies offer targeted effects, from calming and energizing, to sleep and pain relief + more.
Be Focused
It definitely mellowed me out but I didn't get a sense of focus and after about an hour I became very tired. I'd use it before bed, but not during the day which is when I was hoping to use it.
Pain Release CBD Balm
The OGR Pain Release CBD Balm is the only product that provides relief from my foot neuropathy pain. I've tried numerous topicals in the past two years and nothing 'worked' till I tried Pain Release CBD Balm. Thankful!
The positive experience with Pain Release Balm leads me to try the OGR Be Focused CBG oil I just started with the oil today. Will write a review of this tincture after I've used it a few more times.
Wonderful CBG oil - makes a big difference in your mood
I regularly buy several of the Organic Green roots products and I HIGHLY recommend this small business! I use the FOCUS gummies every morning to get a nice energy lift and then take the CBG oil a couple of times during the afternoon and evening to feel balanced. CBG is helping me taper off Zoloft on which I have been for the past 19 years. It really makes a difference! I am very grateful to Alysha and her team for helping me live more naturally.