CBD For Pets: Helpful Benefits and Effects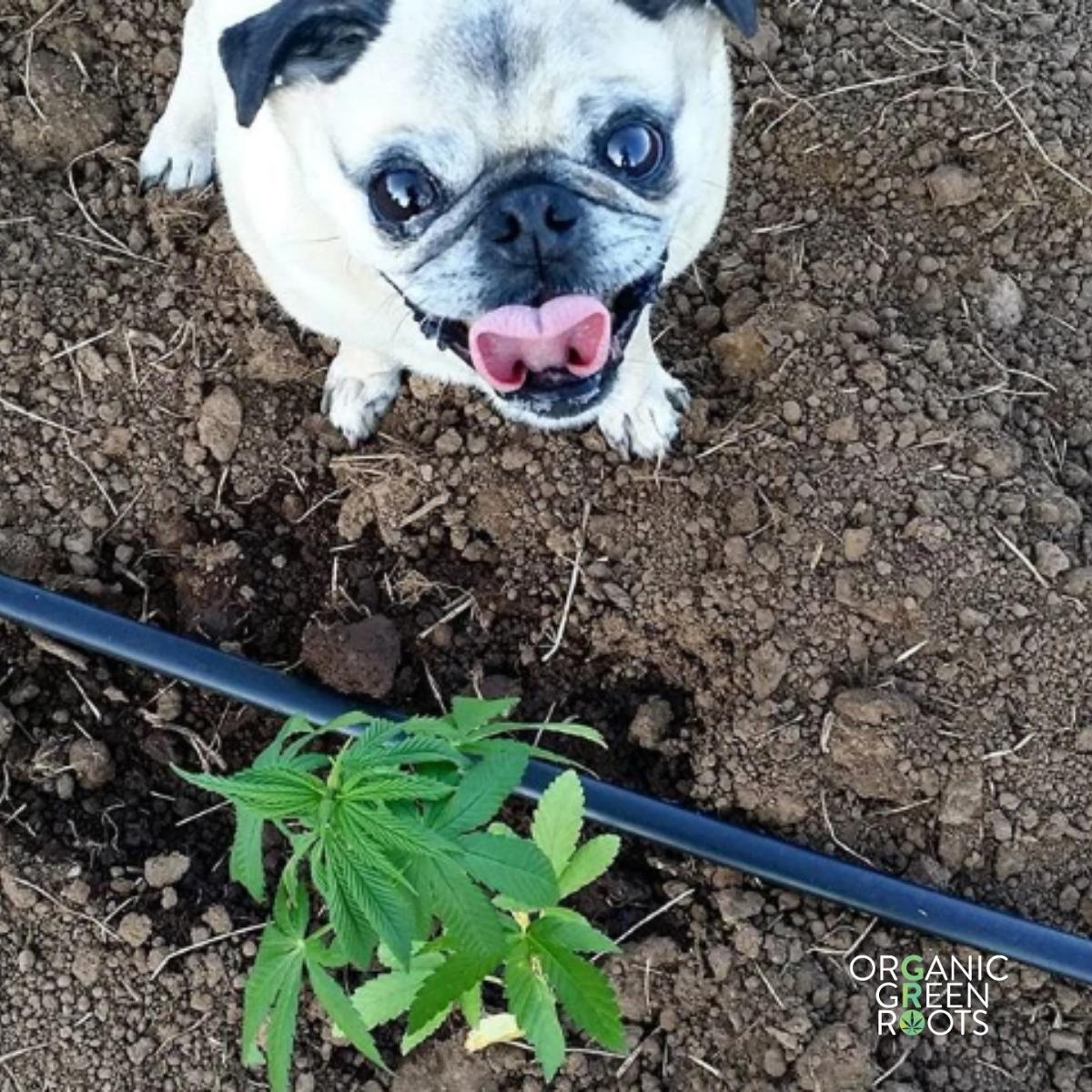 CBD For Pets:Helpful Benefits & Effects
MARCH 01, 2022
Your pets are like family members and you want them to be healthy and happy. If they have issues that are physical or emotional, you want to find a way to help them. Did you know that CBD has as many benefits for pets as it does for humans? Your pets also have an endocannabinoid system that regulates vital functions throughout their bodies, which is influenced by the beneficial cannabinoids and terpenes from the hemp plant. Here are some helpful benefits and effects of CBD for your pets that naturally support their health and well being.
CBD For Stressed Out Pets
One of the most common issues people have with their furry friends is stress and nervousness. Many dogs and cats have nervous, insecure behavior commonly triggered by fear of loud noises, separation anxiety or previous trauma that reduces their quality of life.  
The calming effect of CBD can be a game changer for your pet and, by extension, for you! Whole plant CBD oil provides the natural cannabinoid and terpene profile that works in your pet's body synergistically to provide a feeling of calm and emotional balance. 
Organic Green Roots Full Spectrum CBD Oil Drops is a blend of 3 organically grown strains extracted together to create a unique ratio of cannabinoids, terpenes and phyto-compounds that deliver remarkable stress relief benefits for your pet.  
Start with a small dose (2-5mg per 10 lbs. of body weight) of Full Spectrum CBD Oil Drops in the morning and at night and adjust the dosage up or down, if necessary. Regular dosing of Full Spectrum CBD Oil is a natural way to provide your pet ongoing stress relief, emotional balance along with general well-being and vitality.
CBD For Pain and Inflammation Response in Pets
Full Spectrum CBD oil has natural pain relief and inflammation balancing properties. If your pet has pain and discomfort from any issues, from injuries to joint pain, CBD oil can help relieve discomforts. CBD and the other cannabinoids interact both directly and indirectly with the functions of the endocannabinoid system that regulate pain and inflammatory response.  
Organic Green Roots has received hundreds of testimonials over the years that our Full-Spectrum CBD Oil Drops worked to provide relief for their fur family, where others have failed.
CBD For Senior Dogs and Cats
Aging is just as challenging for dogs and cats as it is for us humans. Watching your beloved dog or cat go from being active and playful to struggling with mobility and becoming withdrawn and quiet is heartbreaking. However, the good news is, the natural therapeutic properties of Full Spectrum. 
CBD Oil has helped manage pain in senior dogs and cats with hip dysplasia, arthritis and inflammation and other challenges associated with aging. CBD oil is a gentle, safe natural alternative to traditional medications that often have unwanted side effects. CBD oil also helps increase your pet's appetite. If your pet suffers from nausea, CBD has properties that both relieve and manage frequent nausea responses.  
A daily dose of Full Spectrum CBD Oil Drops promotes relief, increased mobility and renewed youthful vigor to your long loved senior pet!
CBD For Treating Seizures
The most studied and researched therapeutic benefit of CBD has been for the treatment of seizures in humans and animals. Organic Green Roots Farm's beginnings were inspired from the successful treatment of frequent seizures in our precious dog Potato with CBD Oil.  If your furry friend is suffering with debilitating seizures, please go read our story to discover Potato's amazing return to a seizure free, vibrant life! Organic Green Roots Farm is an ongoing living testament to the powerful benefits of Full Spectrum CBD Oil for your cherished pets.
Who is OGR?
Organic Green Roots is a small organic Hemp Farm located near Portland Oregon. My farm was inspired from a personal experience in 2016.